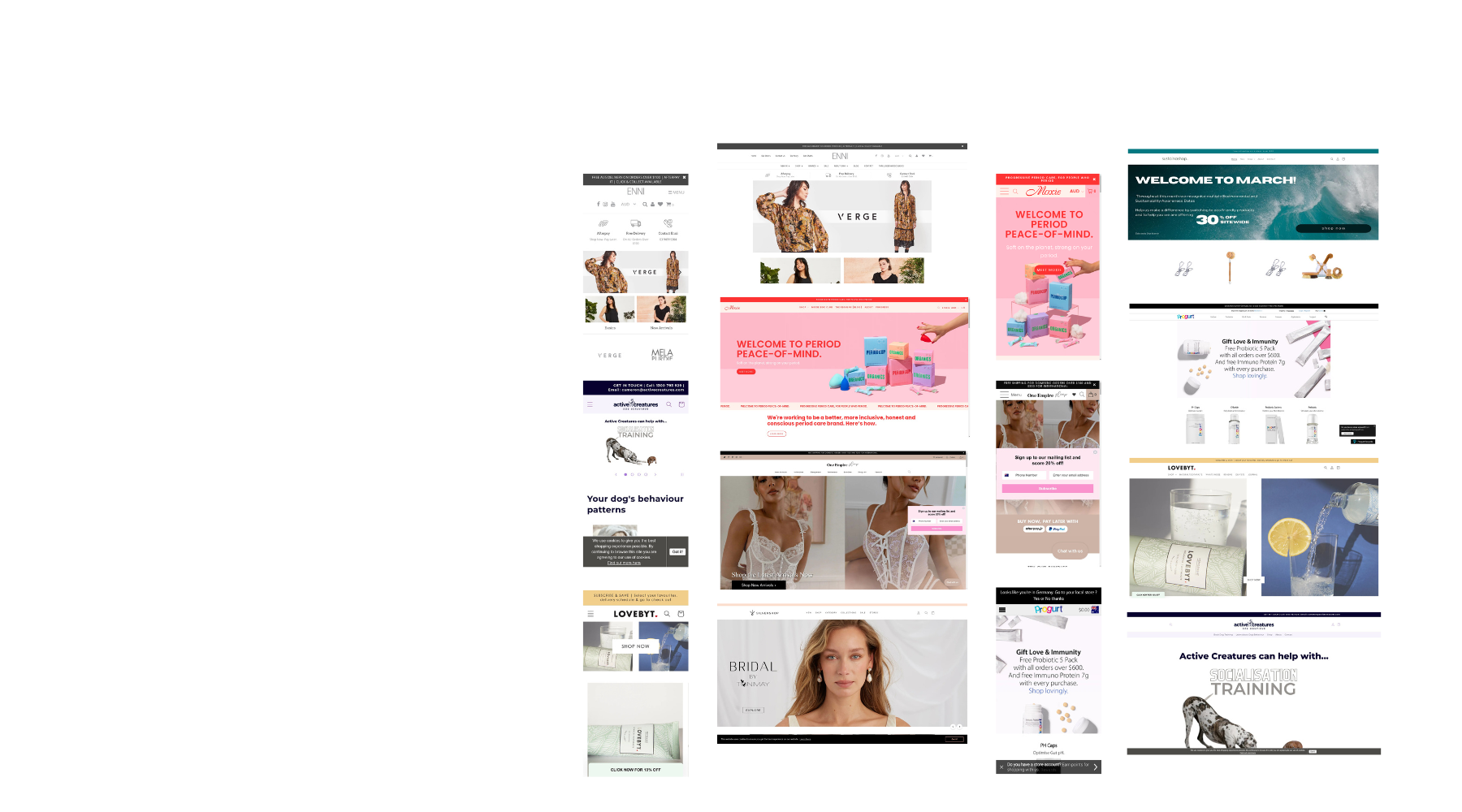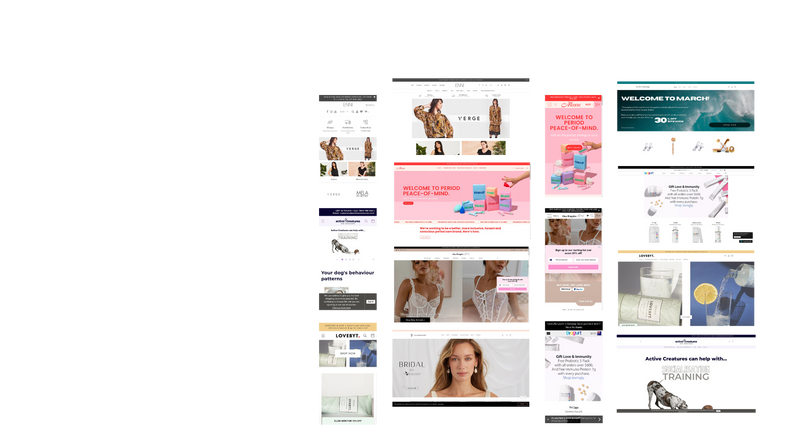 Beautiful Websites
Outstanding Results
Looking to succeed online,
we would love to help!
get in touch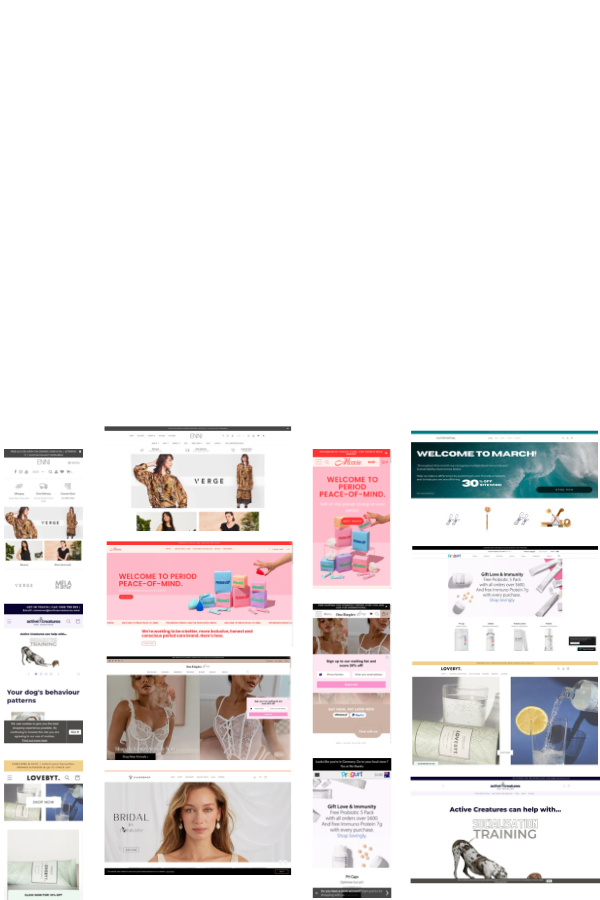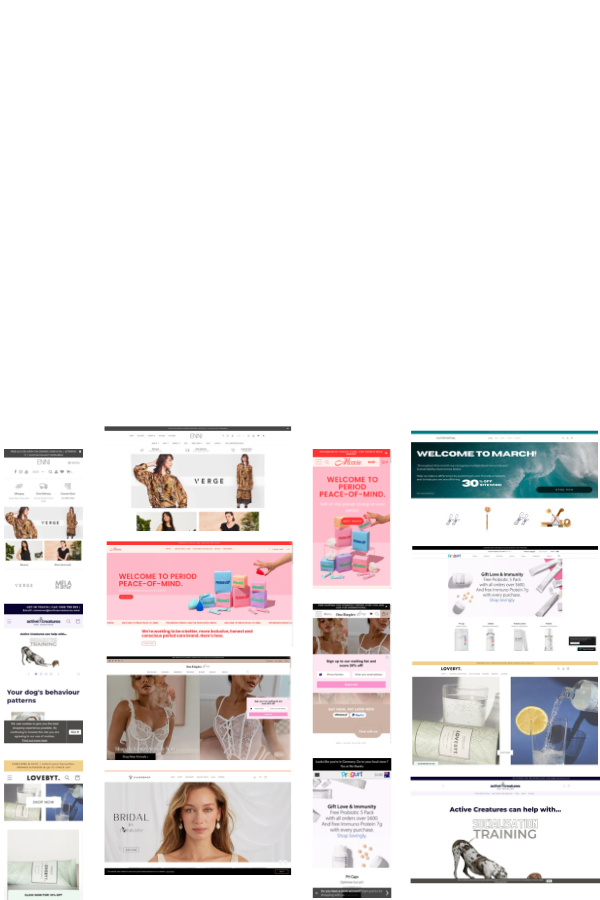 Beautiful Websites
Outstanding Results

Looking to succeed online,
we would love to help!
get in touch
Why scale-commerce?
We are an Australian-based agency experts in Shopify, passionate for e-commerce with a hands-on approach. With over 8 years experience, having worked on hundreds of stores and having a few business of our own, our expertise and recommendations help businesses scale up.
We are your growth partner.

Testimonials
"We have worked with Sandra for nearly five years and throughout this time, Sandra has provided exceptional service to us, as founders of Melbourne-based dog behaviour business, Active Creatures. Professional, motivated and skilled in ecommerce, Sandra always delivers to our agreed timeframes and budget, and importantly, offers additional suggestions and recommendations to enhance the overall quality of our projects. Sandra is a trusted partner to our business, who provides us with advice and counsel that is grounded in logic and data, yet always differentiated with a sprinkle of creativity and innovation! We have no hesitation in recommending Sandra."

Cameron & Melody
Active Creatures

"If you are lucky enough to come across this Shopify expert you have won the Shopify lotto. Sandra has extensive skills in Shopify in every aspect of the platform. We have used Sandra to integrate postage apps, tighten up  descriptions with drop downs, add subscription options to products, as well as pop ups & media pages to name a few. There has been nothing that she can't do for us. It is done to perfection and in a timely and orderly manner. Excellent communication skills and a pleasure to work with."

Tash
Founder and CEO of LOVEBYT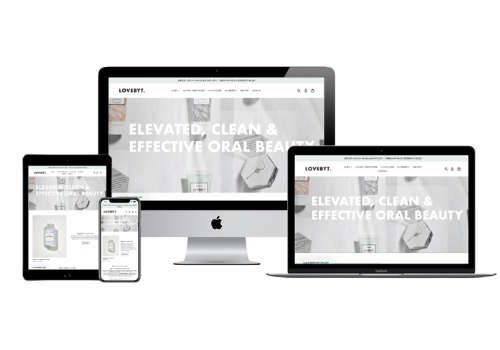 "We have worked with Sandra for a few years now - throughout the build and maintenance of our existing Shopify website, as well as our latest initiative, The Moxie Periodic Table – which was a beast of a thing to design and execute - and she has been nothing short of stellar! Sandra has really helped us to bring our vision to life and is constantly making really useful and insightful suggestions that have helped us to improve uX and in turn, no doubt conversions, too. Sandra just gets it done and I'm so grateful to have connected with her."

Mia Klitsas
Founder, Director
"Sandra was incredible to work with! She helped us redesign our website and suggested multiple new elements to drive conversions and enhance the website's user experience. For every question or query we had, Sandra's email communication was excellent. She responded quickly and explained each change in great detail. We are very happy with the website changes made and will continue to work with Scale Commerce."

Sofia
Marketing Manager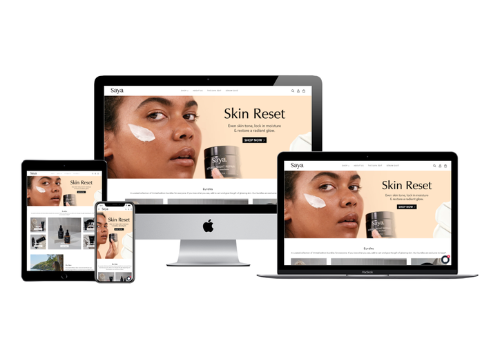 "Sandra and the team at Scale Commerce have been an absolute pleasure to work with. We have now built three sites with Scale Commerce and have been incredibly pleased with all of them. The team at Scale Commerce are always responsive and have always worked quickly to resolve any issues that arise. They have also been patient and helpful in training our team and have gone well beyond the usual scope of work in this regard. I have no hesitation in recommending their services."

Daylan
Director ENNI / Yeltuor
Platform & Integrations
Shopify is a powerful commerce platform that offers all the tools you need to run your business. It's designed to help you build your own, scalable online store and sell products directly on your website or across multiple sales channels including social media.
The app store offers a wide range of tools and features to help streamline and enhance your e-store.
Talk to us, we can help you integrate the right tool for your store.
Not just for e-commerce
Our clients came to us with their ideas and we turned them into reality by using the Shopify platform to create a Museum, an interactive guide and a school's fete landing page.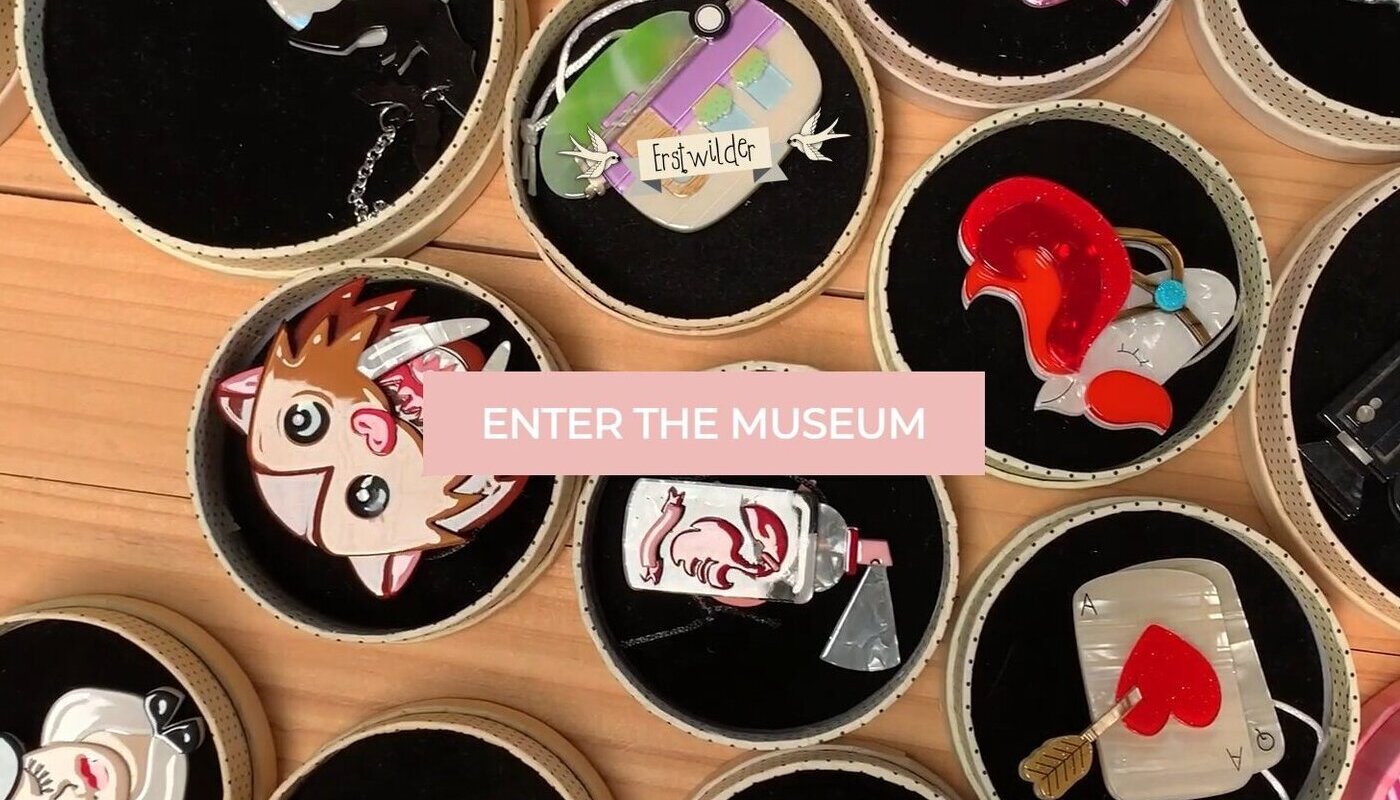 Erstwilder Museum
A complete catalogue of over 2000 unique, original limited-run designs from Melbourne-based label, Erstwilder, that allow customers to search their designs by year, designer, or quantity released. They can also create an account, build their very own 'virtual' collection and 'digital' wishlist, and cast votes to bring their favourite designs back.
view site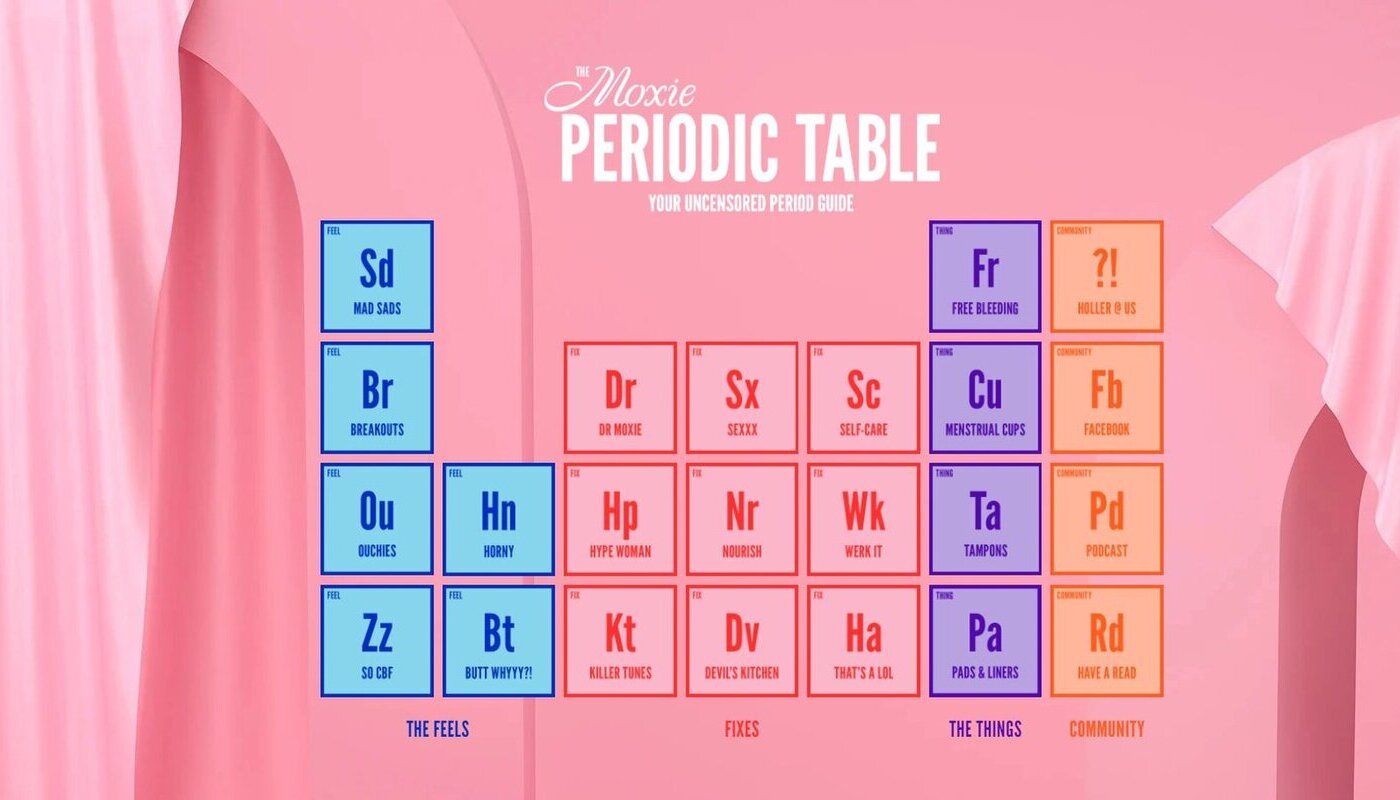 The Moxie Periodic Table
An uncensored, interactive and free guide to all things periods from progressive period care brand, Moxie, that encourages people to discover the 'fixes' to all their period 'feels'. Featuring educational videos from experts like sexologist Chantelle Otten and gynaecologist Dr. Pav, alongside 'how to' recipes from nutritionist Katherine Hay, plus workout videos, playlists, funny videos and a heap more to help curb all kinds of period drama.
View site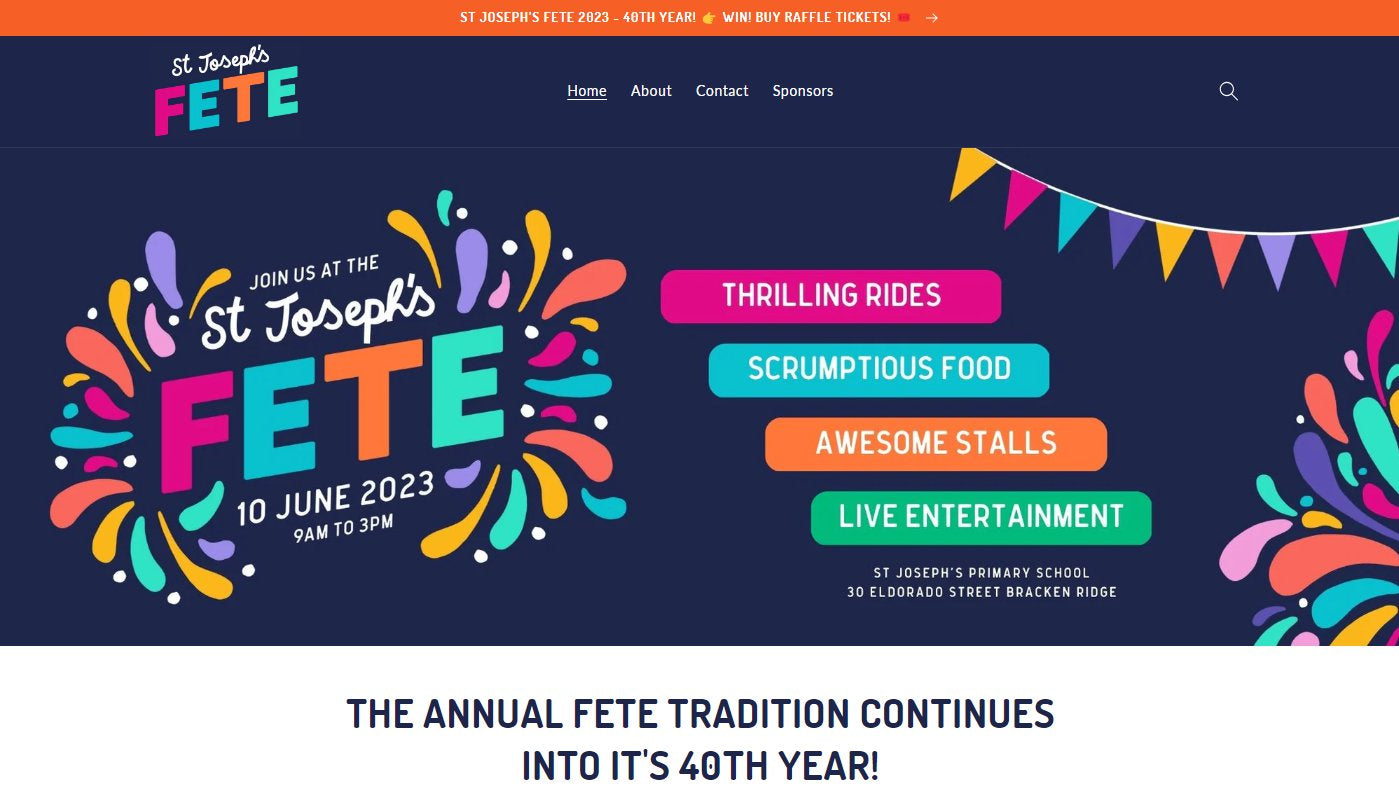 St Joseph's Fete Website
A modern landing page for a large school fete showcasing the different stalls and sponsors along with the schedule of entertainment to be held on the day. A Mega Raffle was also promoted with its own page that directed customers to Raffletix to purchase tickets. An online shop was set up the week before the big day for the sale of ride passes, games tickets, cent auction tickets and showbags, allowing customers to buy ahead and skip the queues!
view site